Rethinking the Home Office
COVID 19 is forcing some major adjustments on our work lives starting with working from home. Most current workspace articles focus on company offices. This article focuses on the home office.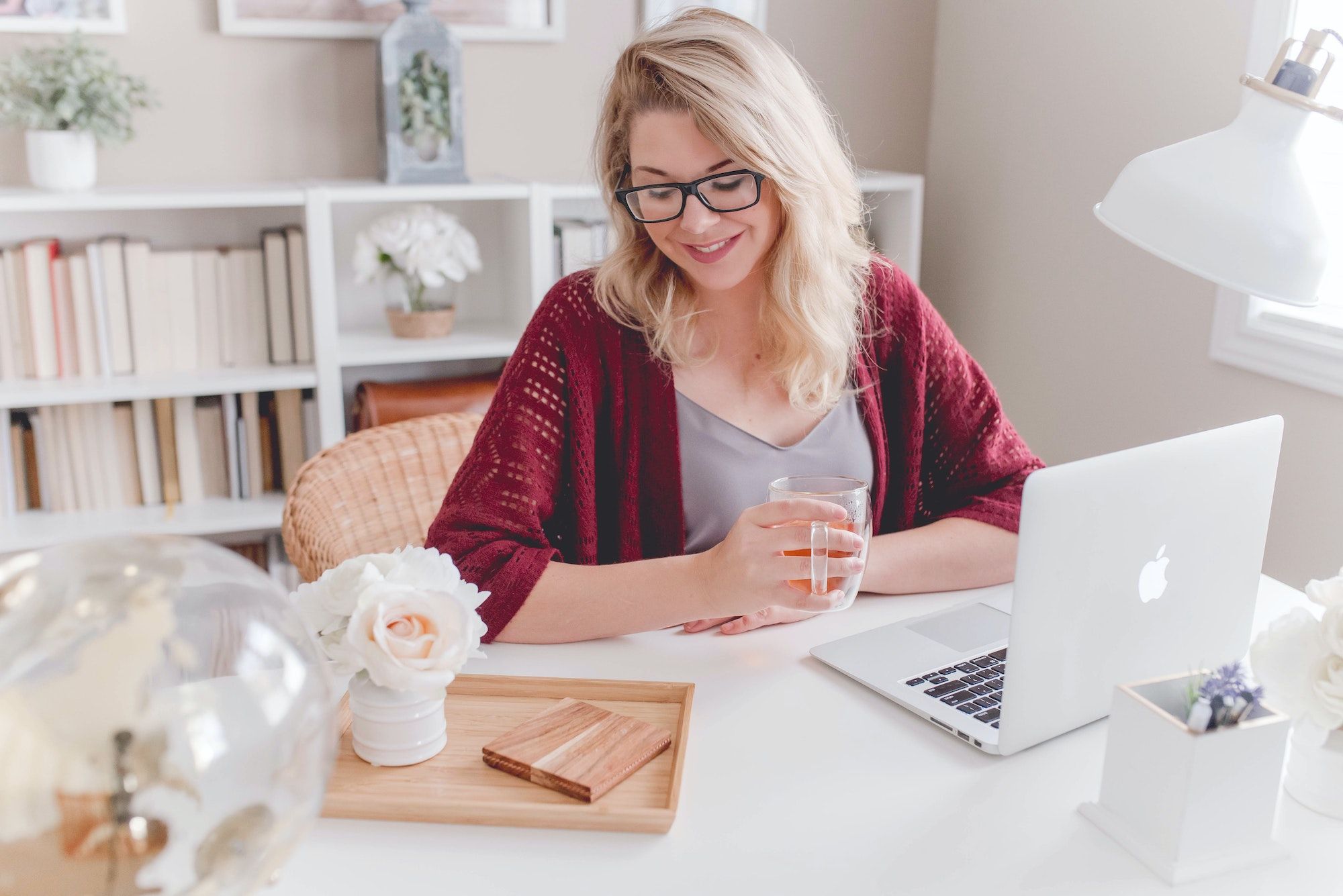 As we are complying with the Shelter In Place orders, we are getting news that businesses plan to open up across the Country. To open, many employers are evaluating their office procedures and layouts. Aside from concerns about social distancing in offices, there's a growing concern with employee safety during their commutes. Any close contact, whether on a bus, subway, or in an elevator, is a great concern. Then, there are shared rides, public bathrooms, and restaurants all of which will require continual disinfecting to just name a few surfaces. The concern is so great that in some cases employers are considering extending in-house rideshare programs and even purchasing automobiles for their employees while encouraging employees whenever possible to continue working from home.
There's no doubt we can expect to be working from home for the foreseeable future, if not indefinitely. Global Workplace Analytics estimates that 56% of the U.S. workforce could work from home, some or most of the time. A survey by MIT in early April found 34.1% of the respondents who were once commuting are now working from home.
For some, this will be welcome, but it also means that we have to work in a shared environment with family members of all ages. If you have young children, who need limitless attention and instruction with homeschooling, a spouse on the phone in the room next door, a teen trying to blow off some steam off with a video game, or a demanding pet that likes to go out every hour, working at home may not seem to be the opportunity once envisioned. And, then there are deliveries. In short, working from home is an endless series of interruptions.
On top of these distractions, most people don't have a dedicated space from which to work. This is most evident with video conferencing which has allowed us to peek into each other's homes. I, for one, am always looking to see what is on the bookshelf and what art is on the wall. Establishing a space suitable for video conferencing and duplicating all the tools one is accustomed to in a traditional shared office is a major undertaking.
Let's start with sound. The sounds of home include children, dogs, TV in the background, music, and depending on where you live, your neighbors too. Some sounds, noise, are welcome, some not so welcome. However you feel, sound is the greatest distraction when working at home. There are two directions here. Either use noise-canceling equipment such as Apple's newish AirPod Pros or physically soundproofing of your workspace.
If soundproofing fits the bill, then a look at Quietrock or USG acoustic drywall to start. One will also want to review sound transmission class (STC) ratings with mineral wool sound attenuation batts and special framing. Going the extra distance, many window manufacturers also apply STC ratings to their products. With complete systems one can achieve great results, but as one can imagine there are substantial costs associated with a truly soundproof room. Additionally, there may be smoke and fire considerations. Interconnections to existing smoke and fire detection may be necessary, plus modifications to sprinkler systems. The installation, in short, for a truly soundproof room is no small undertaking. The benefits are not having to wear a communication device all day while achieving greater privacy.
There's also the tech side of the new office - not my expertise, but here are some basics. The first consideration is communications, starting with video conferencing. (We won't talk about connectivity or internet service.) A space for 2 or more monitors or a monitor and laptop will be the norm. Then there are the other peripherals: WIFI repeaters, cell phone signal boosters, phone chargers, video cameras, lights, green screens, digital whiteboards, printers, scanners, a shredder and storage devices ranging from thumb drives to NAS servers. Without all of this gear, a move from centralized offices to the fully functional collaborative home office of today may not be possible. Then, there's the largest consideration, security.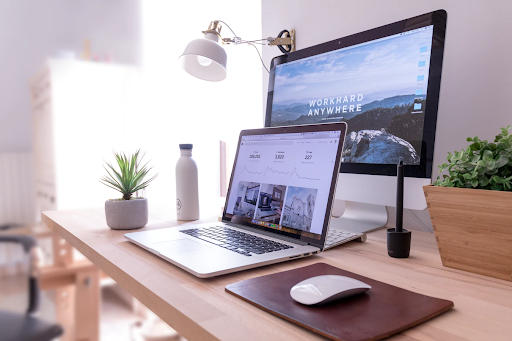 The most obvious key to the transformation of the home office is video conferencing, and probably the biggest change in the way we work. There are plenty of players in the video conferencing environment including MS's Teams, Cisco's Webex, Zoom, Intermedia's Unite, RingCentral, Slack, Skype, Google Meet, GoToMeetings and now Room, Facebook's foray into the sector. While there are many players, security remains a major concern. Zoom and Webex, both Eric Yuan products, have had serious issues, so much so that Britain's National Cyber Security Centre recommends limiting Zoom to low-security applications. As recently as April 27, 2020, MS's Teams product had a reported vulnerability where a GIF file could be used to penetrate an organization's security systems from a remote location. While video conferencing is a tremendous social networking tool, it too often presents a security risk.
The next biggest security challenge is network security. Employers need to secure web gateways with owners and renters having to hardwire their computer connections. In the past, SSL and hardware such as fobs were common tools for user authentication issued by employers, but these are mostly a thing of the past. Software as a Service (SaaS) connections work well to avoid gateway challenges but must be designed to avoid uploads and coding changes. With COVID-19, personal computer hacking has become more prevalent.
Depending on security requirements, many people will be required to have separate computers for their work, keeping the kids from downloading the infected game. Further development of biometric software such as that created by Trusona and used by the Department of Defense will be the norm. As it is Microsoft's Azure and Apple's facial recognition are well-known examples. Passwords and tokens will quickly become something of the past as more sophisticated biometric software becomes available. For personal storage having mirrored cloud storage is essential as is an up to date antivirus program. Also, expect company IT departments to make house calls.
For certain users, WIFI connections will be unacceptable. This will require the installation of CAT6 hardwiring, although CAT5A will be fine for most applications. These wired connections require a router/hub with firewalls which are then connected to the service entries. If you are in a complex with a shared provider and service entry, this might be a concern as there have been situations where services have been hacked in the complex's main service panel with a sniffer or other tech. Most of the time, it will be local gamers looking for more bandwidth, but then again.
Then, there's WIFI signal strength within one's home. We recently bought a WIFI extender, and while the manufacturer is reputable and the unit has good reviews, we are not convinced a WIFI extender has made a noticeable difference. These too may present another security gap and should minimally have WPS and WPA2 support and employ 802.11n technology.
If you have poor connectivity, you may have limited bandwidth from your ISP service provider. If you have a Windows-based computer, you can check your speeds, bandwidth, by going to Control Panel\Network and Internet\Network and Sharing Center and then click on the Internet - WIFI Router connection. The speed you are looking for can be seen as either a series of bars in the pop-up window or specific "Mbps". The higher the Mbps the better, but this needs to be tempered with your application, use, and cost. Keep in mind if you are using your internet for business applications and you are not self-employed, you may be able to get your employer to chip in for faster service.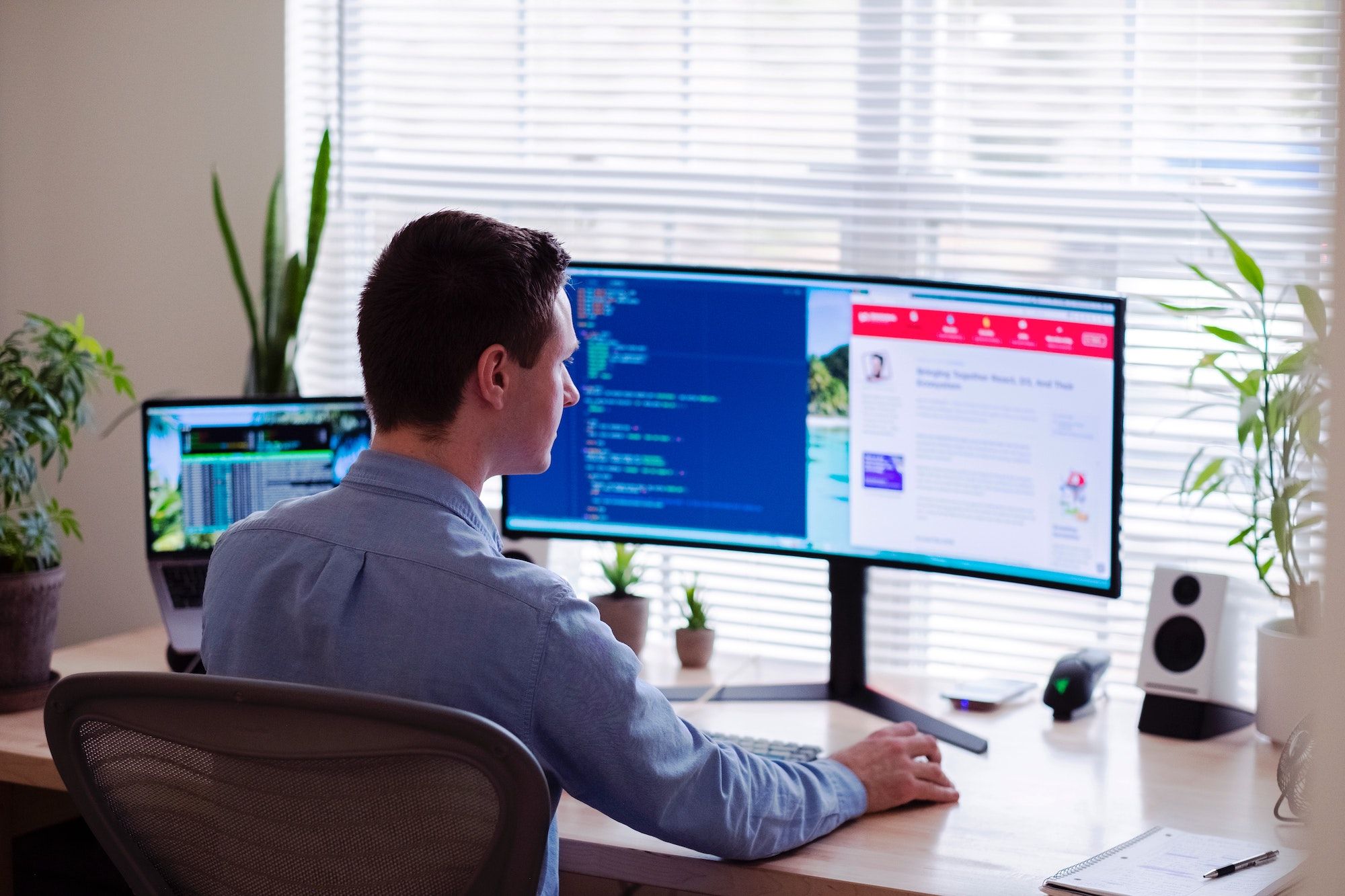 The benefits of working from home are many. But, as recently pointed out computer time often extends well into the wee hours of the night as one becomes one's own master. Tracking personal schedules can be difficult, but there are many tools one can employ to work more efficiently. One of our favorites, if you don't already do it, is time-blocking. It is not enough to create a "to-do" list, even if like mine, it includes arrows and boxes to prioritize activities. The challenge here is two-fold. First is SIP orders feel a bit like early retirement or early graduation, and the expectation of some that you will be more efficient. That's why with time-blocking it is important to share your time-blocked calendar with your higher-ups, and oh, by the way, your family. It is also important to include float time because like any schedule there will be changes and overruns.
My favorite part of the SIP is that I can eat what I want when I want. That said, there are those who like a good long walk in the middle of the day and the occasional special project. I, for one, have always thought having a 2-hour lunch was just about the right amount of time. It allows for both exercise and eating. The challenge here is that there are too many "Zoom" meetings, so beware of Zoom hogs who gobble time to often scheduled around lunch. Again, share that calendar with time blocking so others know your availability.
Lastly, my favorite part of this time is not commuting. Even traveling locally before SIP, I am sure that I spent an easy hour to two hours a day commuting. The other benefit is environmental - The EPA estimates that 29% of greenhouse gases (GHG) come from transportation. If the number of commuters is reduced by 54%, the reduction of GHG could be as much as 15%. The result has been spectacularly clear skies and less noise. This change has been so dramatic that as many of us know the earth has become a quieter place. Researchers across the globe have seen ambient noise levels drop as much as 30 decibels in heavily trafficked city centers.
So, while there's been a tremendous discussion about how the new workplace will look, there's been little discussion about the new home office. We believe working from home, if properly equipped, will provide an excellent work environment with wonderful side benefits. Our recommendation is to have a plan, discuss it with your family, budget for it, and should you be looking at property as either owner or renter take all these factors into consideration.
Endnotes
1. https://www.wsj.com/articles/biggest-hurdle-to-bringing-people-back-to-the-office-may-be-the-commute-11587992400
2. https://globalworkplaceanalytics.com/work-at-home-after-covid-19-our-forecast
3. https://john-joseph-horton.com/papers/remote_work.pdf
4. https://www.theguardian.com/uk-news/2020/apr/24/uk-government-told-not-to-use-zoom-because-of-china-fears
5. https://www.cyberark.com/threat-research-blog/beware-of-the-gif-account-takeover-vulnerability-in-microsoft-teams/
6. https://www.cnet.com/news/as-coronavirus-crisis-worsens-hacking-is-increasing-security-experts-say/
NEW LISTINGS
See latest properties to hit the Santa Clara & San Mateo real estate market.
NEW LISTINGS